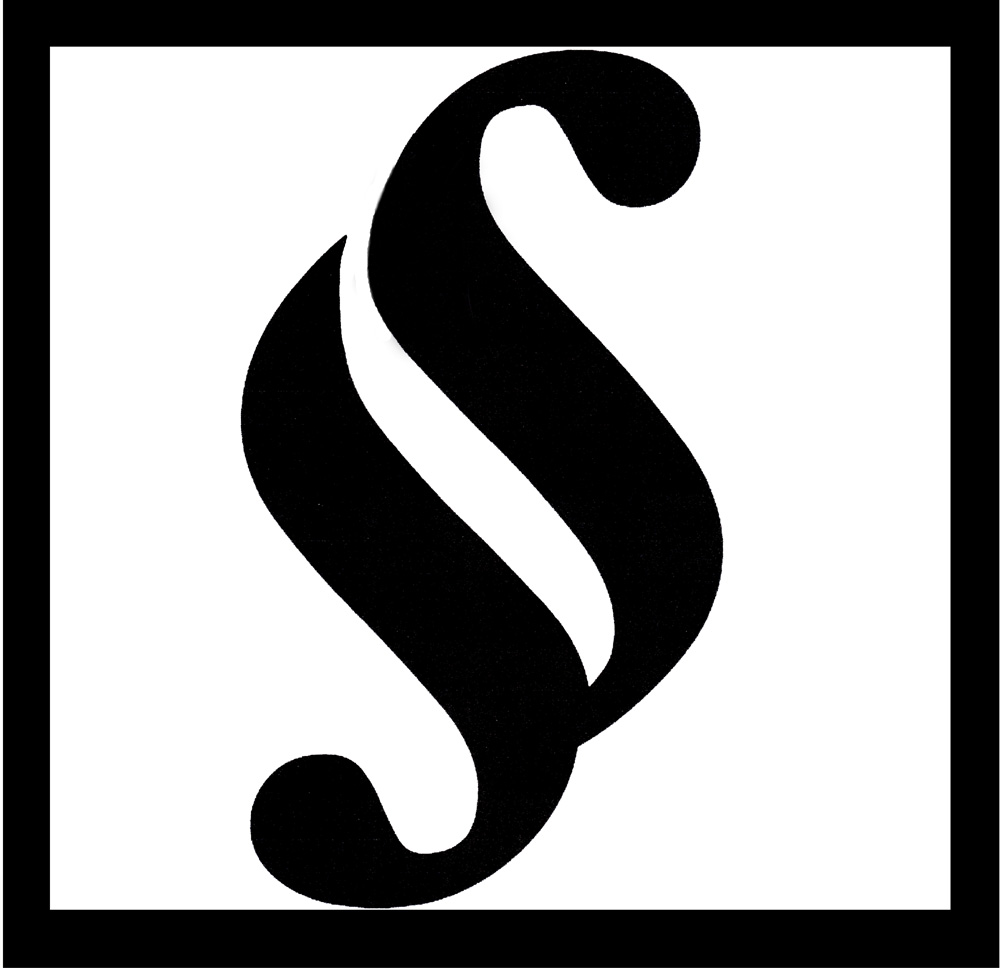 Justin Marcus Smith, L.L.C.
   Legal Counsel
   www.jmarcussmith.com
   phone: (800) 808-0276
LEGAL SERVICES
The firm represents clients in New Jersey state courts, in federal court for the District of New Jersey, before administrative (regulatory) agencies, and in various kinds of negotiations.
For more information, explore the links below or continue to Business Law or Real Estate to find out about a specific problem.
LITIGATION (from pre-suit due diligence through judgment enforcement)
Representation in state and federal courts:
New Jersey Superior Court:
Law Division;
Law Division - Special Civil Part;
Chancery Division - General Equity Part;
Appellate Division.
Federal Court:
District of New Jersey;
U.S. Bankruptcy Court - District of New Jersey.
General Case Procedures
Fact investigation, pre-suit due diligence, and evaluation of cases;
Identification of issues, causes of action, common law, statutes, regulations, and court rules;
Preparation and filing of pleadings, motions, and other applications for relief;
Show cause hearings, trials, proof hearings;
Post-judgment procedures and general enforcement of judgments, including:
Docketing of judgments state-wide;
Domestication of foreign judgments in New Jersey;
Information subpoenas for judgment enforcement;
Motions to enforce litigant's rights;
Supplementary proceedings and examination of third-parties to discover assets;
Writs of execution and wage garnishments;
Sheriff's levies;
Motions for turnover.
Fact investigation and due diligence;
Contract negotiation, formation, and review;
Negotiated agreements to resolve disputes and lawsuits;
ADMINISTRATIVE LAW (interactions with government regulatory agencies)
Fact investigation and due diligence;
Regulatory Code and Zoning Law research and compliance;
Applying for permits, licenses and certificates;
Hearings and resolution of disputes with regulatory agencies.
Specific Practice Areas (Find more information on your problem. Use the links below.)
Consumer Fraud Act claims;

Unfair competition damages;

Delivery and payment disputes;

Warranties;

Business partner conflicts;

Business dissolution problems;

Unfair competition;
Shareholder agreements;

Operating agreements;

Business agreements and contracts between owners, employees, customers, suppliers, and service providers including shippers, marketers, and distributors;

Licensing agreements;

Consignment agreements;

Independent contractor agreements;

Non-compete agreements;

Non-disclosure agreements;
Leases;

Lease disputes;

Landlord-Tenant Advisory;

Property damage claims;

Security deposit requirements;

Building code violation claims;

Health and safety disputes;

Rent collections;

Judgments of Possession (eviction) and ejectment of non-tenant trespassers;

Warrants of Removal, execution, and lockout (follow-up with Special Civil Part officers);

Tenant screening advice;

Personal property disputes;

Abandoned Property Act;

Notices to tenant;

Inspection and housing standards issues;

Rent control;

Resolving disputes with administrative/regulatory enforcement agencies.
Most disputes are about contracts that have gone wrong or physical damage to persons or property. If a dispute cannot be resolved on amicable terms, one of the parties may decide to sue. When someone files a lawsuit, he or she generally brings lawsuits for "money damages" or a "money judgment" in the Law Division or the Special Civil Part of the Law Division.
On the other hand, the question of whether a landlord can evict a tenant usually arises when the tenant has not paid rent. Separate actions are available to the Landlord to obtain either a judgment of possession or a money judgment for rent due or both.
The firm's extensive experience in the New Jersey Superior Court is evident in the firm's Law Division motion and discovery practice along with use of the procedural and service-of-process rules. Having reviewed thousands of cases on behalf of the Judiciary, we can quickly identify common flaws and weaknesses in litigant's pleadings, as well as unusual ones.
Similarly, the extensive business experience gathered over a decade by the firm's principle affords the firm a strong research capability in finding applicable statutes, regulations, cases and court rules.
Chancery Division - General Equity
Occasionally, non-monetary relief is the best or the only way to resolve a dispute. New Jersey maintains within the Chancery Division a small number of "general equity" courts for the resolution of disputes concerning title to real property, enjoining ("forbidding") or restraining behavior, or ordering "specific performance" (ordering a party to do something or perform a contract). For example, if you have a boundary or encroachment dispute with a neighboring property, you may want to bring an action in one of these specialized courts of equity.
Sometimes a trial court decision may not seem right. Where there is a genuine legal basis for questioning a decision, it may be appropriate to ask the Appellate Division to review it. Again, the firm will carefully handle the court processes from writing briefs to filing appeals of both interlocutory decisions (decisions other than final decisions) and final decisions of Superior Court cases. The firm also assists other attorneys with the drafting of appellate briefs.
&nbsp
GENERAL TRANSACTIONS
Contract Negotiation, Formation, or Review
The specific experience of the firm's principal, Mr. Smith, in tech marketing, operations and management consulting is evident when discussing and evaluating all contracts and potential transactions with his clients. For example, in an early stage of a commercial lease negotiation, the firm will be able to discern when a landlord and tenant have not addressed whether the landlord's floor is capable of supporting the weight of tenant's machinery. This practical business sense, when applied to legal matters, sometimes saves clients many thousands of dollars.
Using this experience the firm is also resourceful in performing essential fact investigation to assist clients in negotiations with others, such as verifying their business entity formation documents and performing or contracting with others.
Negotiated Dispute Resolution
The firm encourages clients to resolve their disputes with others without going to court. Experienced in negotiation, the firm identifies workable solutions for clients and negotiates these solutions with the other party, to avoid, if at all possible, the expense and inefficiencies of litigation. Of course the firm is ready to litigate a valid dispute if the other side refuses to adequately satisfy a client.
Court cases, too, are often resolved through a court -supervised settlement. Although the Court may sometimes require special approval of such settlement agreements, or may require them to be entered "on the record" during a court hearing, more often than not, they are negotiated between the plaintiff and the defendant without the direct involvement of, or approval by the court. But the settlement is generally filed with the court, so that if it is broken, the plaintiff may apply for entry of judgment on an expedited basis.
If you have a licensing, permitting, or other municipal or executive agency law matter, the firm gives attention to detail and researches resources necessary to help you sort through the process or to help correct agency errors. So too, the firm has prior experience with trademark registration and on complicated telecom equipment approval issues, including obtaining safety, electro-magnetic interference (EMI) and telco (aka PTT) approvals, interpretation of private industry standards (e.g., the Peripheral Component Interconnect Special Interest Group or "PCI-SIG" standard), and helping businesses bring their products and services into regulatory compliance.
Regulatory Code Research and Compliance
On request, the firm evaluates whether or not clients are in compliance with applicable regulations by thorough investigation of the facts and the detailed specific regulations being invoked.
Hearings and Resolution of Disputes with Regulatory Agencies
The firm represents clients who have issues to resolve with various government agencies. In the landlord-tenant context, these most often concern the Department of Community Affairs or the local municipal housing authority and are about habitability violations. Here the firm's attention to detail has actually resolved disputes by identifying and tracing transcription errors where one government agency relied on mis-typed data from another government agency causing a case of mistaken identity. As mundane at this may seem, it is a small error that can cause significant problems that without this kind of service could easily remain permanently unresolved.
Contract Disputes Breaches or Default
When disputes arise as they sometimes do in the best drafted contracts, there can be a need for dispute resolution. All the better if a dispute can be negotiated and settled before it necessitates or involves a costly court battle. Working with Superior Court judges in both Bergen and Morris counties, Mr. Smith provided direct mediation to help litigants settle over one hundred seventy-five Superior Court lawsuits before trial. Needless to say, the firm has the necessary skill and experience to find an amiable resolution if a workable one can be found.
When this is not possible, and a client and/or their adversary prefers at some point to go to court, the firm will represent its clients in court with the same dedicated service that it affords clients who can come to non-trial agreements. Again, the same extensive experience in northern New Jersey courts enables the firm to quickly identify flaws and weaknesses in adversarial pleadings. From the beginning to the end of a case, the firm's facility for finding the most applicable cases, statutes and regulations translates into cogent oral argument and well written briefs. Similarly, the firm offers in -depth knowledge of procedural rules. (For more information about litigation in the Superior Court and/or the specialty courts of Chancery, Appeals or Administrative Law, see LITIGATION.)
Contract Drafting, Negotiation, and Review
The firm drafts or reviews a broad spectrum of business contracts including leases, various kinds of consumer and business-to-business contracts, loan and line-of-credit contracts, non-compete agreements, and especially settlement agreements.
In the past, Mr. Smith, the firm's principal, worked closely with high-level executives at top technology companies including 3Com, Intel and IBM's Networking Hardware Division as an industrial operations, marketing and market research consultant. Today, he brings his experience as a product marketing manager to the negotiation of contracts, especially those concerning the needs of start-up and small- to medium-sized business owners as well as larger companies.
Additionally, the firm assists in the negotiation and drafting of operating agreements, partnership agreements, shareholder agreements, independent contractor agreements, consignment agreements, as well as distribution and purchasing contracts. Legal advice also extends to expansion and refinancing as well as the management of trade secrets, licensing of intellectual property, and otherwise protecting businesses from unfair competition.
Mr. Smith's familiarity with industrial operations and many technical matters means that he can understand what your experts and engineering personnel say about placement of equipment and special commercial needs. He is especially good at interpreting and communicating technical requirements for those on the other side of the transaction who may be less familiar with your specific needs. (See GENERAL TRANSACTIONS.)
Business Start-Up and Expansions
The firm works with New Jersey business clients from the startup phase to the more developed small- to medium-sized business. Business law services include business entity formation, including advising owner-managers about business regulations as well as government or private industry standards. Other startup and expansion services include raising capital and obtaining financing through mortgage and loan financing. Procedural issues are also addressed with the selection of a suitable legal form, the creation of by-laws when needed, and business registration. (For more information pertaining to business start-up and expansion see ADMINISTRATIVE LAW.)
Property and Real Estate Disputes
No doubt the first line of defense in business success and loss avoidance is a well-negotiated and drafted contract. But when disputes arise, the best defense is to seek a satisfactory resolution to a dispute before it erupts into a costly court battle. With extensive experience working in the New Jersey Superior Court, Mr. Smith had the opportunity to directly mediate and help litigants settle one hundred seventy-five cases, or over half of the Superior Court lawsuits he mediated before trial. With so many successful mediations the firm has the necessary skill and experience to find an amicable resolution if a workable one cannot be found (see also Collections, LITIGATION and General Case Procedures.).
Boundary Line Disputes and Encroachments
Buying a home is likely the single largest purchase you will ever make. A land survey is essential to identifying the recorded title boundary lines of your property. Over time, errors may occur in surveying, conveyancing, or actual use of your own property or of another. You or a neighbor may either accidentally or through a misunderstanding or dispute concerning the boundary line place encroachments such as fences, walls, or other structures on the wrong side of the property line.
The first step after identifying a problem is to try to work it out with your neighbor, but these disputes can be quite contentious and sometimes require court intervention. This firm searches electronic records, county paper records, aerial and ground -generated photo studies, detailed title and surveyor's documents.
Landlord/Tenant Concerns
New Jersey protects the rights of tenants and construes lease agreements and disputes with considerable deference to the interests of tenants. If you are a landlord, taking actions against a tenant requires very careful use of the court system. The State of New Jersey prohibits "self-help." Landlords who attempt to take certain actions without involving the court system can make a problem tenancy even more difficult to resolve.
Tenants, meanwhile, may have landlords who are not properly maintaining their rental property or who may be causing other liability problems. Landlord - Tenant disputes can spiral out-of-control if not handled properly. The Firm's experience in the Special Civil Part, where Landlord - Tenant disputes are heard, enables the firm to understand both the landlord's and tenant's point-of-view in these disputes, making resolution easier.
In this disrupted economy, a business partner or another may be experiencing serious cash flow problems. When you can no longer wait for payment, you may need to obtain a judgment to protect your own interests. The firm offers experienced collections process and can help you obtain a judgment, by default if necessary, and start collecting on it wherever possible provided you have been maintaining good records and evidence of the debt. (See LITIGATION and Post-Judgment Procedures
Contract Drafting Negotiation and Review
The firm invites residential and commercial real estate transactions, including purchases and sales of residential or commercial property as well as drafting and reviewing commercial leases. These transactions include those involved in commercial remodeling and home improvement (e.g., landscaping) disputes and defective contracts that lacked prior legal review. The firm has extensive experience in collecting and reviewing of historical materials from government offices and other sources that inform decision-making. As with all other contracts, the firm will study your contract with care and help you to anticipate and address vulnerabilities that need to be eliminated. These agreements as well as loan documents are no small part of the difficulties that property owners, landlords, and tenants often face.